The most famous redheaded Pin-up girl is Jessica Rabbit,
but there is a lot of red head pinup girls, not just Jessica.
even though she is really pretty she is the most liked because of her figure
her tiny unreal waist is envied by most women...
and she is known for the line.. "I'm not bad I'm just drawn that way"
believe it or not some woman have waist train a lot to get there
waist down to her size and also dye their hair to look like her.
but she is not the only redheaded Pin-up girl.
Gil Evlgren
Gil Elgren has made pinup up girls of all hair colors but she has
painted a lot of red head pinup girls
but a lot of people took a liking to red heads she painted...
they seem to have a lot of embarrassing moments, though.

Peter Driben


Peter paints pinup girls of all hair colors but the redheads are
really liked
their fun and carefree looking.
just look like they like to have a good time.
Duane Dryers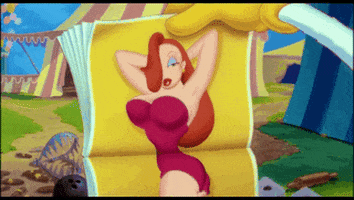 Curvy, plus size, skinny, tall, short.
there pinup girls of all shapes and sizes.
and hair colors, but one thing is for sure fiery redheads never go out of style.