Now we have all heard the quote "blondes have more fun"
and the most popular (fictional) blonde pinup girl is....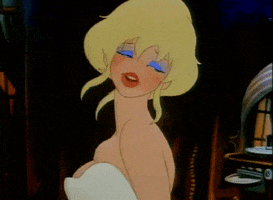 Remember the girl from cool world?
holli now she is one of the most unforgettable people in the movie.
but she is not the only blonde pinup girl.
he has painted girls with many different colors of hair but the blonde ones are some of his most liked.
fun cute and sassy
theses girls seem to be somewhat care free to.
gil has made some pretty blonde bombshells to they seem to
be very outgoing and love adventure
and I love gil's pinup girls you can tell who painted them at first glance.
his pinup girls are sexy and elegant but with a hint mystery to them in a way. and they wear a lot of
sheer/see trough fabric but in a classy way
More poplar (real) blonde pinup girls.
More pinup art.